From Maurizio in Japan
"Ciao Enrico,

Here is a write-up regarding the modifications on my GranSport.

Have a nice day!

Maurizio."

My Maserati GranSport Elaborata
"Dear fellow Maseratisti,

A few months ago I decided that my stock MY2005 GranSport needed some performance upgrades and so spent several weeks doing background research to decide what to do.

It is interesting to note, that unlike other marques, Maserati tuners are few and far between, however I've been able to find a few good ones and I'd like to share with you my experience and what parts were added/modified.

The garage that undertook the work was Miracolare a specialist shop for Italian cars and Maseratis in particular based in Yokohama.

EXHAUST

The GranSport's stock exhaust makes a lovely sound, with a valve that lets the system roar on start-up and past 3k RPMs in normal mode, or all the time if engaging the "sport" mode.

However, there are exhaust systems on the market that are much lighter and develop more power and performance and I decided to replace the whole stock system.

1. FRONT PIPES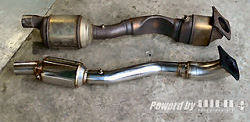 The stock front pipe has a shockingly poor design. I had no idea till I saw what it was like. I decided to replace the front pipes and catalytic converters with the high flow sport model made by Bertocchi, a Japanese tuning company associated to my garage Miracolare.

The picture of the two pipes compared to one another, the Maserati stock front pipe is at the top, whilst Bertocchi's pipe is at the bottom, tells you the whole story.

Here is a picture of the new front pipes in my car.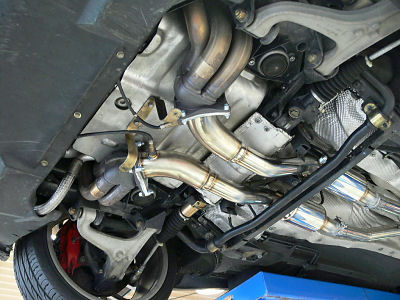 2. X-PIPE

The GranSport, unlike the 4200 Coupe/Spyder, comes with an x-pipe but it is heavy and not particularly free flowing, so I chose to get Larini Systems' custom x-pipe. Here it is installed.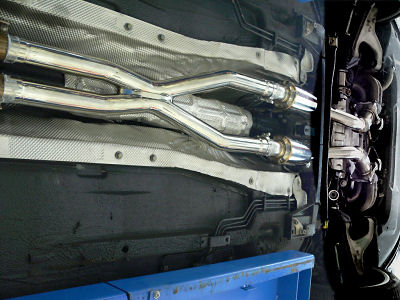 3. MUFFLERS

Finally, I chose the Larini back boxes as replacement for the stock mufflers, which should provide an additional 10hp and better flow.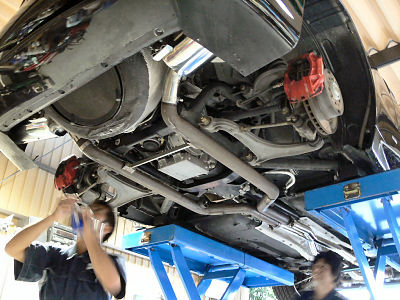 To say the car is loud is actually an understatement (you can check my YouTube channel to find out for yourself) but what is more important to me is that power and torque has been maximised.

The only downside of this set-up is that there is no valve operated through the "sport" button, so the exhaust is always loud. I personally don't mind it but I can appreciate how a "quiet" mode may be helpful. As such, I can report that there is a tuner offering exhausts for the GranSport and other Maserati models that come with a remote control with three settings: off, normal and loud and that makes excellent products: Kreissieg. However, the cost of such exhausts are very high and chose to go the Larini route.

Finally, I was told that Bertocchi is working on their exhaust system so to link it directly with the "sport" button. Bertocchi have not yet confirmed a delivery date for such set-up as they have not finished development work on it.
ECUs

I didn't want to touch the stock ECUs, but I wanted more power, so I was fortunate to get to know Formula Dynamics a US-based tuner that specialises in Maserati and other premium brands, who have devised two "add on" ECUs that greatly improve the car's performance.

1. DRIVE BY WIRE ENHANCEMENT

This module improves the way the clutch behaves and transforms the cambiocorsa gearbox into a completely different animal. Before, it was quite normal to depress the throttle till halfway before getting any traction from the wheels and gear changes were often jerky. Whereas now the car drives instantaneously upon touching the throttle. Gear changes are much faster and as a result, clutch life (a sore point for cambiocorsa Maseratis) is expected to be extended.

The module comes with two settings: one standard and one aggressive (which is my favourite one, of course).

Full product information is here: www.formuladynamics.com.

2. ECM MODULE

This module gives 20-30hp more and another 10-30lbs of torque. It kicks in after 4k RPMs, when pushing, so to avoid using up too much fuel when not needed and as such, fuel economy is expected not to vary much from stock (though we all know we don't buy Maseratis for their fuel economy).

Formula Dynamics optimised the ECM based on the fuel type used in Japan and my new exhaust/air filter set-up.

Full product information is here: www.formuladynamics.com.
SORTS SPRINGS

Formula Dynamics also sells sport springs, for either Skyhook and non-Skyhook cars, which reduce body roll and plant the car firmer on the pavement.

I have to say I never felt the GranSport to be a slouch around corners but it now feels like it is on rails in fast corners.

Upon the installation of the sport springs, the car was lowered by 1cm. I could have lowered it more but living in a big city, full of manholes and whatnot, I decided to avoid pushing it down to the limit.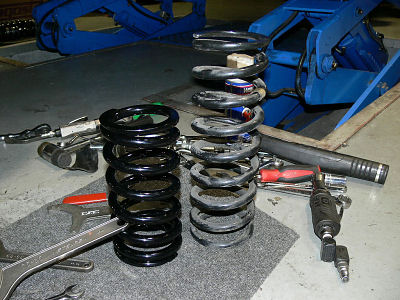 the stock springs (right) vs sport springs (left)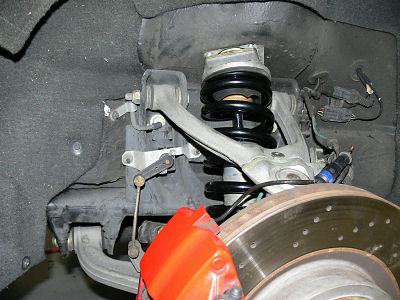 The new sport springs are in
FRONT SPOILER

Added a carbon fiber front undersweep spoiler to enhance high speed downforce. I sourced this from Bertocchi.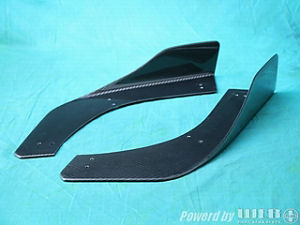 Here is what it looks like ...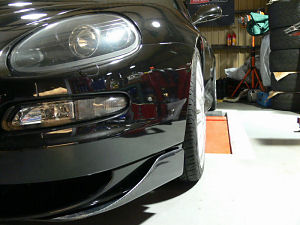 ... and here it is on my car!
AIR FILTER

Since I changed the whole exhaust, I chose to add a sport air filter, so the natural choice was to get one from Italian specalist BMC Air Filters. I am told a sport air filter is not particularly effective without the exhaust modifications though it still lets the engine breathe better.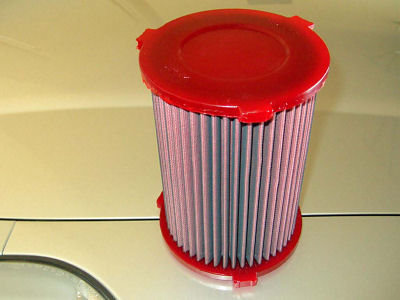 WHEEL SPACERS

The last modification was the installation of wheel spacers to widen the stance of the car. Purchased from Bertocchi.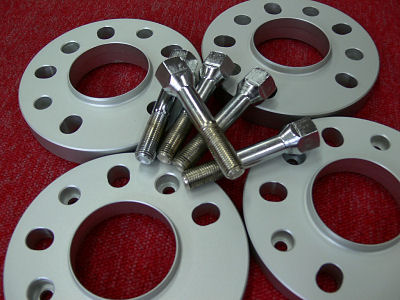 Finally, this is me picking the car. You can tell I was a happy camper!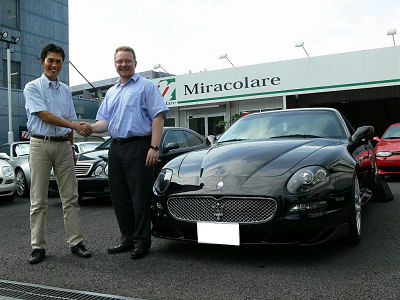 The whole thing did end up costing quite a bit of money but it has honestly taken the car to a whole new level and I am delighted with how it's turned out.

A special thanks to Jeff Roelands at Formula Dynamics and Noda-san at Miracolare for their help and professionalism throughout the process.

Finally, if you have any questions with regards to any of the above modifications, feel free to contact me through Enrico and I'd be happy to share with you my experience and knowledge.

Happy motoring,

Maurizio - Maserati Club of Japan Member.

From Maurizio in Japan
"Dear fellow Maseratisti,

Having decided to get more out of my GranSport, I turned to the best known garage/tuning shop in Japan for Maseratis: Miracolare - www.miracolare.co.jp.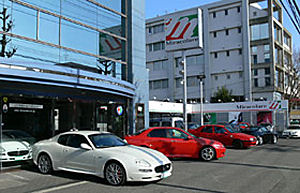 Miracolare is based in Yokohama, a solid 45 minutes drive (on a good day) from central Tokyo. They are a independent garage specialised in Italian cars, but Maseratis in particular. Miracolare has several business lines:

Tuning and Parts sale

Miracolare offers bespoke tuning services, and is associated to a Japanese tuning company, called Bertocchi that specialises in exhaust systems and other parts. Moreover, they also carry tuning components from other companies, such as a set of multi-adjustable suspensions for the 4200 models, developed by renowned Dutch suspension tuner Aragosta.

Miracolare also supports clients interested in track days, which I am hoping to do quite soon!

Used Car sales & servicing

They have a nice collection of Ferraris, Lamboorghinis, Alfa Romeos and of course Maseratis! Miracolare also offers to arrange the Japanese equivalent of the MOTs (shakken) and servicing. In terms of Maseratis, when I was there recently they had several GranSports, Coupes and Spyders as well as a Quattroporte IV for sale.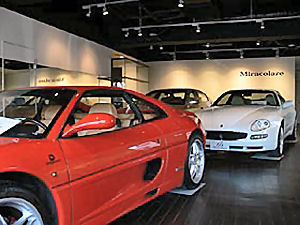 Gadgets, Merchandise

They have a good collection of Italian car related goodies, ranging from model cars to keyrings and stuffed animals, and magazines.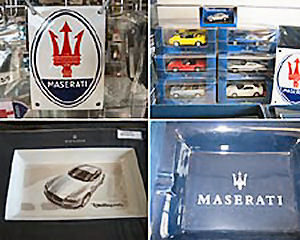 The store manager, Noda-san, speaks a bit of English and has been extremely helpful and prompt throughout the process. Kishi-san, the head mechanic, is a talented, smart and patient professional. Whilst my car was getting modified, I received daily progress reports, including several photos, which I thought was a fantastic bit of customer service.

As a side note, Noda-san was a keen young racer but gave up many years ago, only to pick it up recently: his blue Maserati Coupe' is easily recognisable at Fuji Speedway (where F1 races are held) with his big spoiler and racing stripes! Noda-san has posted several well made videos of his on-track exploits on YouTube (just check Miracolare's channel) and I have to say he's quite handy behind the wheel.

I have met several fellow Maseratisti who have either bought parts or got their car tuned by Miracolare and they've all been extremely happy with the quality of service and goods supplied.

If you live abroad and are looking for quality products for your 3200 or 4200 models, I would wholly recommend Miracolare!

Regards,

Maurizio - Maserati Club of Japan member."

From Ricky in Tenerife
"Hi Enrico,

This is Ricky from Tenerife in Spain.

You have attached photos from my Maserati 4.9-litre Ghibli SS. It is not finished yet, but nearly. Hope very soon I will send photos running !! With all the details inside, just like Tag Heuer chronographs...etc.

Hope you like,

Ricky."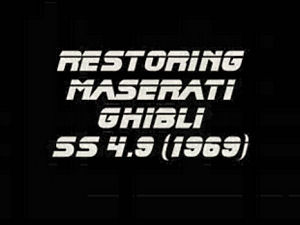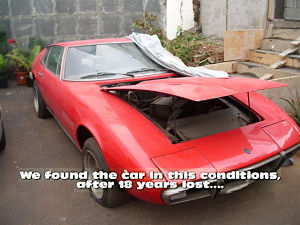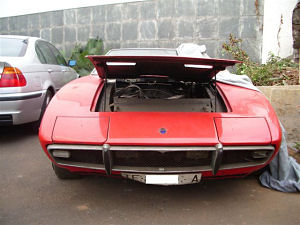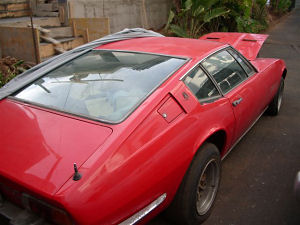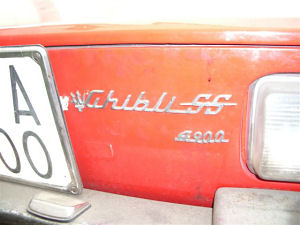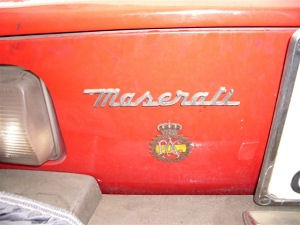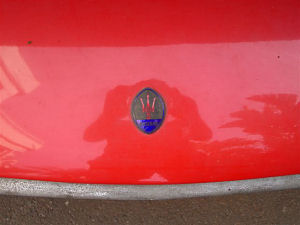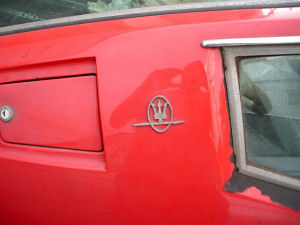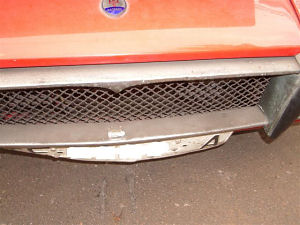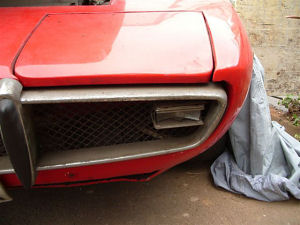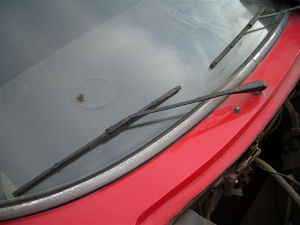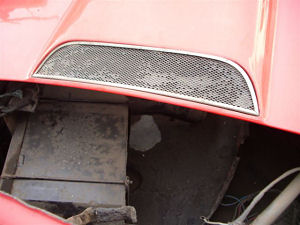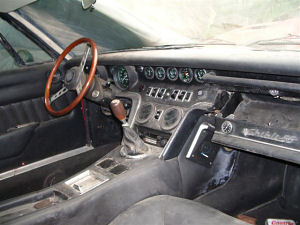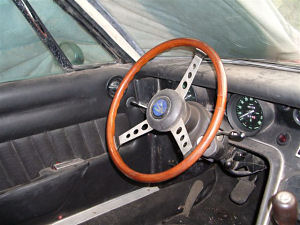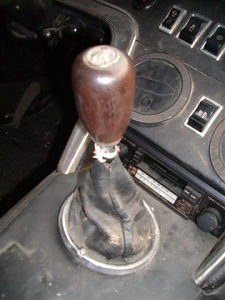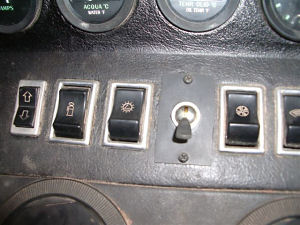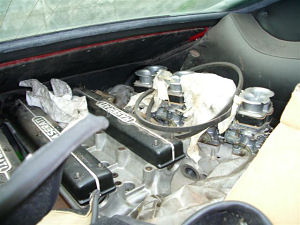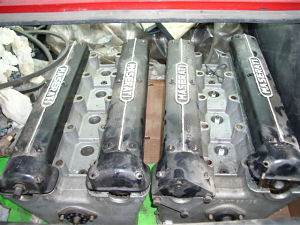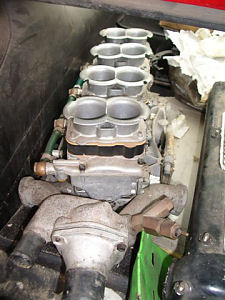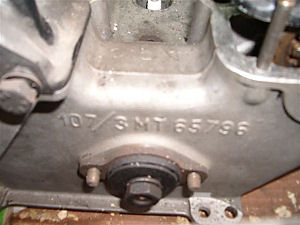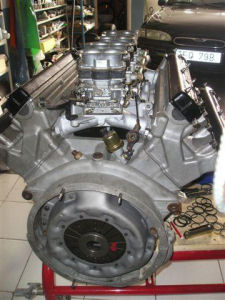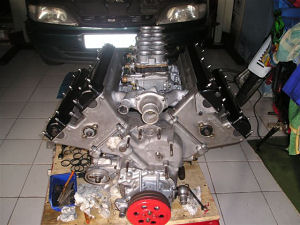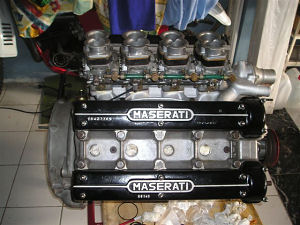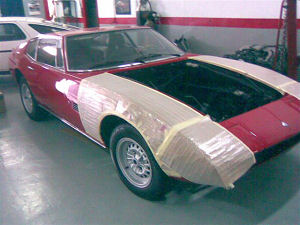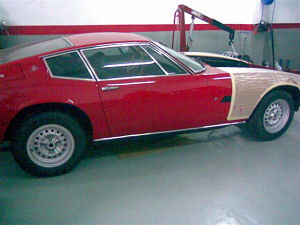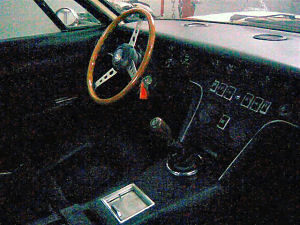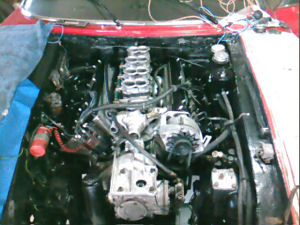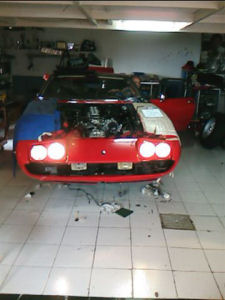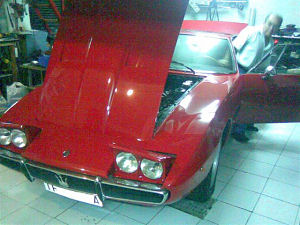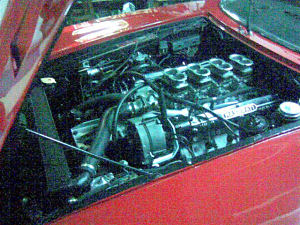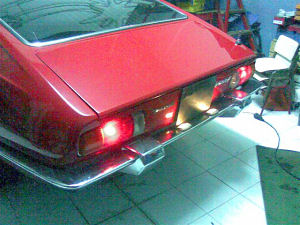 Also I made a NEW video....here is the link .... www.youtube.com

To enter Enrico's Maserati Pages CLICK HERE!


Copyright: Enrico's Maserati Pages - © 2000-2008. All rights reserved.