In 1995 the Ghibli range, after the successful launch of the Ghibli Model Year 94 at Geneva, was supplemented by two new versions: the K.S. (abbreviation for Kit Sportivo) and the 'Open Cup', both presented at the Bologna Motor Show.
Ghibli K.S. was developed by the addition of a special conversion to the series version in order to enhance still further its sporting characteristics, without sacrificing the traditional elegance, luxury and comfort of the Ghibli.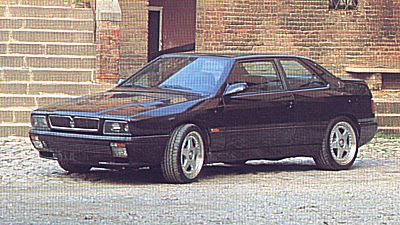 The Ghibli Kit Sportivo.



The Ghibli KS with its 2.0-litre 306 bhp engine, differed from the standard Ghibli by its three-piece alloy OZ Racing, 'Futura III' wheels (8x17" front and 9x17" rear), by its race-type suspension lowering the ride height by some 20 mm, new springs and sports shock-absorbers (also adjustable to four settings), heavier front anti-roll bar (20mm in diameter in place of the standard 14mm), heavier rear anti-roll bar (17mm in diameter in place of the standard 13mm) and finally its tyres (215/45 ZRI7 on the front wheels and 245/40 ZRI7 on the rear wheels).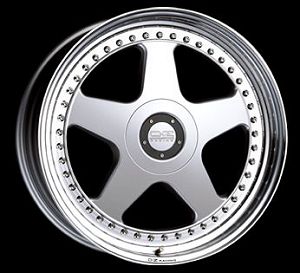 The OZ Racing 'Futura III' wheel.



This sports preparation could be ordered at the time of purchase of a new car, in which case it was fitted at the factory, or could be purchased later and fitted on a car by a Maserati dealer, provided it was a Ghibli MY 94.