The all-new Maserati Kubang SUV concept car makes its world debut on the Maserati Stand at the 2003 NAIAS in Detroit this month.


A throughbred GT and an authentic SUV (Sports Utility Vehicle) wagon, rolled into one...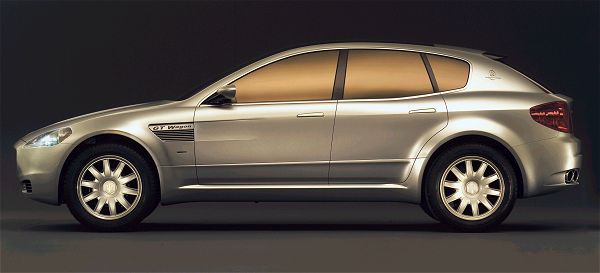 Designed by the legendary Italian stylist Giorgetto Giugiaro, the GT Wagon concept involved developing a high performance car with torque control on all its four driving wheels, optimal weight distribution (48/52% front and rear respectively) and a centre of gravity 100 mm lower than in the average SUV. It also had to be able to meet the demands of all kinds of sports and leisure-oriented activities.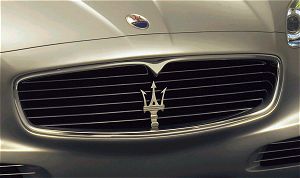 Named after a Javan wind, as is traditional for Maseratis, the Maserati Kubang concept car is the result of the combination of a 390bhp Maserati eight-cylinder "V" engine and a versatile bodyshell that promises the same standard of safety and efficiency as a thoroughbred sportscar. Even the lower, sporty driving position stands out in the SUV category as it offers the driver a truly exceptional view of the road ahead.



Performance & Leisure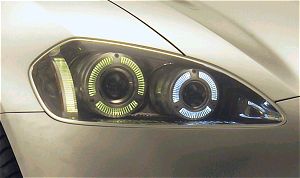 The roomy interior architecture of the Kubang is revolutionary, with plenty of passenger and driver space and maximum modularity - all wrapped up in a sporty-looking dynamic package, that befits the Maserati marque. The interior can seat five (two in front and three in back) or four in the Executive option (two front seats and two back). Two further seats can also be fitted at the rear to add a third row.



Personalisation - a final flourish of exclusivity & pleasure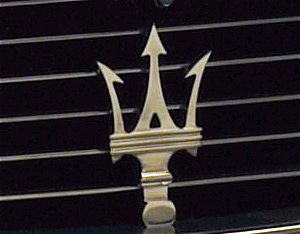 Maserati's trademark exclusivity and sophistication shines out of all the Kubang's other features too. No idea has been left unturned when it comes to onboard comfort and electronics and yet the customer still has enormous freedom to personalize. The Kubang drives home once again the fact that Maserati builds cars to be yours and no one else's, courtesy of the "Officine Alfieri Maserati" personalisation programme.



High versatility


The Kubang principle of combining fun behind the wheel, performance and maximum versatility even extend to the load area. The rear tailgate hinges high up on the roof to make loading and unloading comfortable - even for the tallest users. But that's not all, the tailgate's bottom section also flips up separately to make loading from a lower position equally easy. The total trunk capacity is 1,500 litres.



A thrilling sporty drive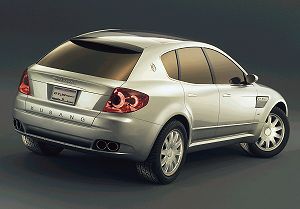 Maserati wanted the Kubang to be a versatile all-rounder. It had to have four-wheel drive, but Maserati stopped short of making it a full-specification off-roader, as the technical requirements to achieve that at would have gone completely against the whole GT philosophy. The six-speed transmission comes with a mechanical electro-hydraulic control, developed especially with fully automatic use in mind.