"Hi,

Here two photos of a car meeting at Zolder, according to Top Gear Belgium's second race track!

A nice Biturbo Spyder in very good condition and a rare De Tomaso Pantera!

gr,

Gert."



From Maurizio in Japan
"Dear fellow Maseratisti,

Monday 13th October was a national holiday here in Japan and a few Maseratisti took the opportunity to have a drive up to Yamanaka Lake near Mount Fuji.

We were supposed to have a Barchetta with us but the owner was denied temporary plates by the local DVLA, so he showed up in his pristine Punto HGT Abarth instead.

Still, the weather was gorgeous and the drive up to the lake quite "spirited". We had two Ghibli Open Cups show up but unfortunately the red one had some engine issues and couldn't get to the Lake, though it made it to the lunch appointment after the drive.

Here below are a few photos, which I hope people will enjoy.

Long live the Trident,

Maurizio.
Maserati Club of Japan Member."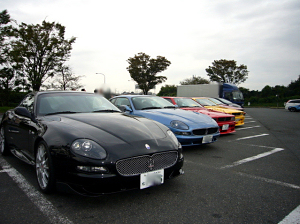 Line-up at the Meeting Point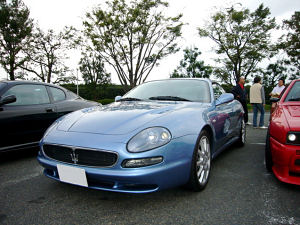 3200 GT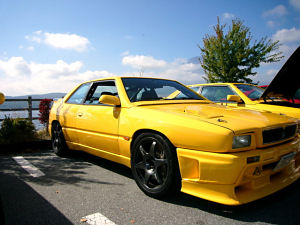 Ghibli Open Cup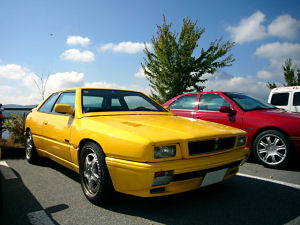 Ghibli Cup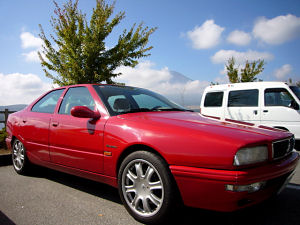 Quattroporte IV Evoluzione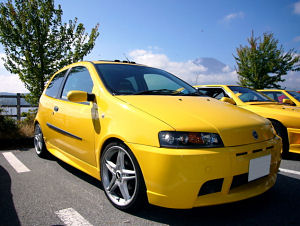 Fiat Punto HGT Abarth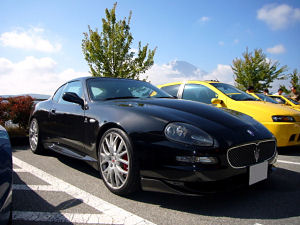 Maurizio's GranSport 'Elaborata'!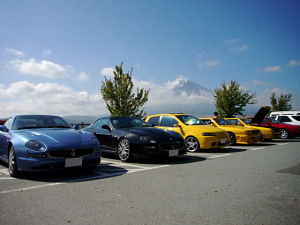 The Maserati line-up at Lake Yamanaka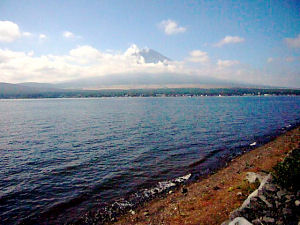 Mount Fuji and Lake Yamanaka - an ideal setting for Maseratis!

From Roy in Germany
"Good evening Enrico,

I have looked in my Classic & Sports Car magazine where your article was in. It was in the August number from 2002.

If you like I can make a scan of it and mail it to you tomorrow, so let me now.

I also send some pictures of today, you can see the dealer badge on my window of the Biturbo and pictures from the other Italian that we have.

Saluti,

Roy."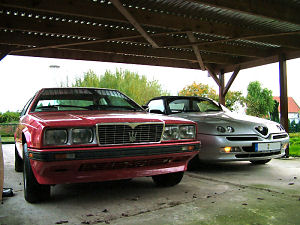 Roy's Biturbo has a new partner!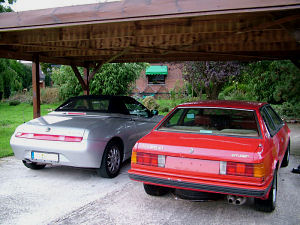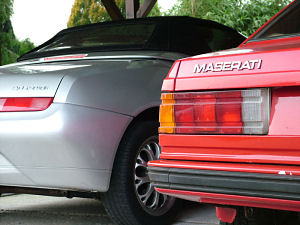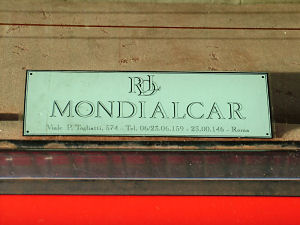 From PPC Magazine in the UK
"Hello,

We are dropping you a quick line to let you know about a Maserati 3200 GT (used / pre-owned) Buyer's Guide in a forthcoming issue of PRACTICAL PERFORMANCE CAR MAGAZINE.

Our forthcoming December issue will have a seven page Maserati 3200 GT Buyer's Guide feature as one of it's main features.

Kind Regards,

PPC Magazine."

From Philippe in Belgium
"Certo Enrico,

Ti mandero tutte le mie foto su un CD.

Quella e l'indirezza per vedere le fotos a Imola....

www.omniauto.it

A presto,

Philippe."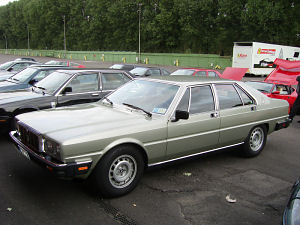 A magnificent Maserati Quattroporte III at Imola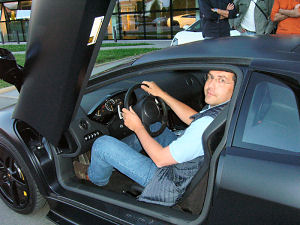 Philippe tries the Lamborghini Murcielage out for size!

From Roy in Germany
"Dear Enrico,

I just visit your website, what a lot of information and pictures. My name is Roy, I am Dutch but I live in Germany since this year.

I am a big fan of Italian cars. In April of this year I bought a red Alfa Romeo 164 Super, a very nice and here in Holland and Germany a exclusive car. Yesterday I bought my second Italian car, a Maserati Biturbo V6 from 1983, an Italian import, originally sold in Rome. The car is now red but I thing that the original color was White. I have to do some things on the car for I can drive it but it stays nice next to my Alfa 164 in my garage.

It was on 21 September of this year, That I have organised an Alfa Maserati meeting near my home in the village Kleve near the Dutch border. I had started the meeting at 13.00 on that Sunday and we had 37 cars, classic Alfa Romeos and Maseratis and one Nuova Fiat 500. We made a little trip also that day around Kleve. It was a very nice car with nice Italians cars. In April 2009 I will organise it again but with more cars.

I will make some picture of my Biturbo and mybe you like to use them for your website.

Hope to hear something from you.

Kind Regards,

Roy."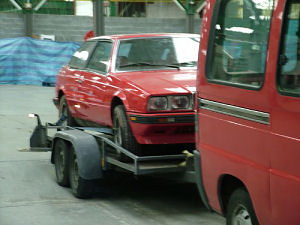 Roy's Biturbo ready for the trip to Germany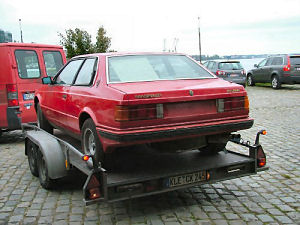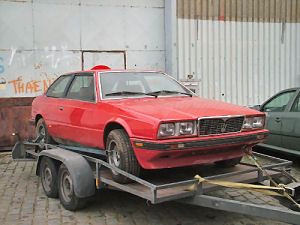 Not quite there yet!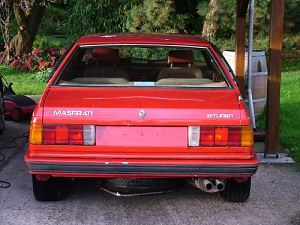 The Biturbo arrives home safely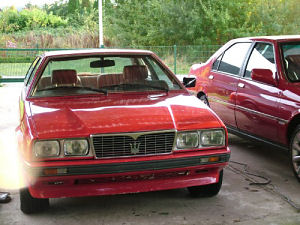 The Biturbo gets to know his new Italian friend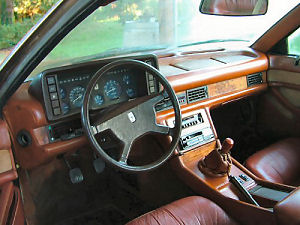 The early Biturbo interior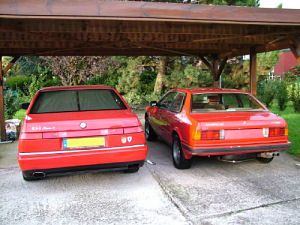 Italian partners - Maserati and Alfa Romeo

From Mark in The Netherlands
"Dear Enrico,

I thought you'd like to hear about our trip to Italy for the 5th Marco Turci Memorial meeting.

This year we went together with OUR FRIEND Jorrit, who is our Maserati mechanic, he owns Auto Forza in Noordwijkerhouta, a (the best...) Maserati workshop over here in Holland. The original plan had been to go with three cars: my Shamal, Bart with his Karif and Jorrit with Bart's Biturbo Si. However, neither the Karif nor the Si were ready in time, so we took only the Shamal and Jorrit's Alfa Romeo 155 Q4 Turbo.

We left on Wednesday morning and had our Maserati day on the Thursday: first a factory tour, then a visit to Candini and Campana, and to end the day the Panini Museum. We met up with Davide on Wednesday night.

The Maseratis present: Quattroporte III of a well known German collector of Maseratis, who brought his Ghibli Open Cup on a trailer behind the Quattroporte! Brilliant!! Also, a Ghibli II (automatic), a red Shamal, an Indy (light blue) from Germany and an extremely nice black version of the Indy America, two Biturbo Spyders, two 3200 GTs and a Ghibli from France (same guys as last year) and my Shamal. A couple of De Tomaso Panteras (same guys as last year) and then the Lamborghinis: all modern cars.....Gallardo etc. No classics.

We visited the official and unofficial Lamborghini Museums and we had a factory tour at Automobili Lamborghini SpA, which was nice. Best part was meeting Sig. Valentino Balboni. Most pleasant and interesting!

Imola was great: nice to be at that circuit, and nice too see the Ghibli Open Cup "smash" a Porsche (and I don't mean that literally)......

Next day we had a sight-seeing tour which was fun with very good catering and a nice sun. Mirandola was like last year with the exception of the lunch.

Biggest fun was the meeting of the first owner of my Biturbo Si and the owner of an extremely nice 228 who happened to be a Maserati engineer during the Biturbo era.......

As a grande finale Davide had a performance as a trumpet soloist in a brass band but at that point only Bart, Jorrit and myself were present, the rest headed for home and were nowhere to be seen.........

Credits and respect for Davide who had a hard time and despite that managed to organise a weekend that had everything to be successful .........

This is a short version of it but I will send a more detailed one with the photos on a CD-rom......

All the best to Roger too.

Ciao,

Mark."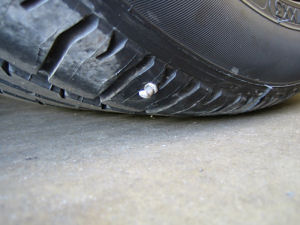 We arrive in Modena with an extra passenger!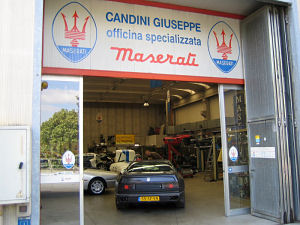 A quick visit to the Candini Workshop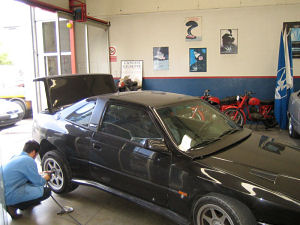 Problem sorted! We're on our way.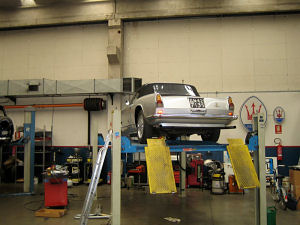 But before we go, a quick look around the workshop.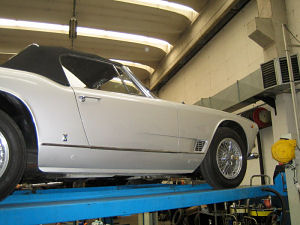 Spyder Vignale on the ramp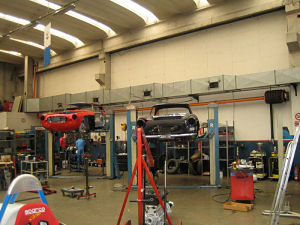 A 3500GT and an A6G under restoration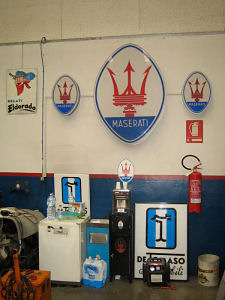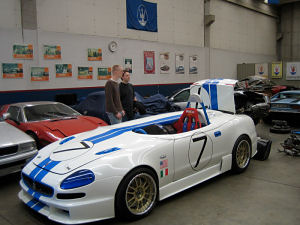 The Maserati 320S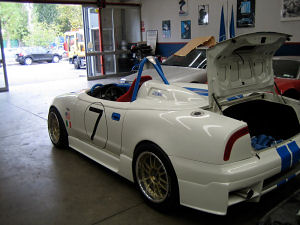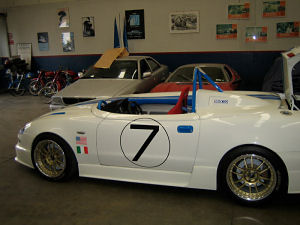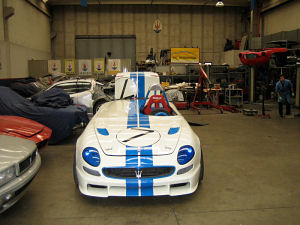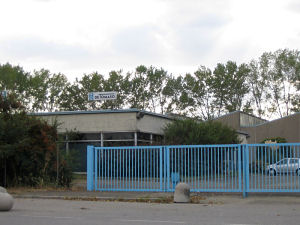 A sad sight! The abandoned De Tomaso factory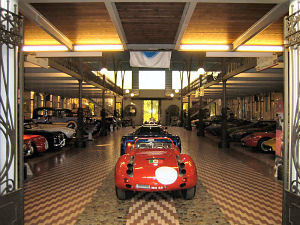 A visit to the Panini Museum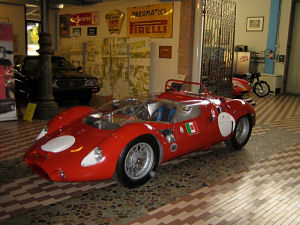 Maserati Tipo 63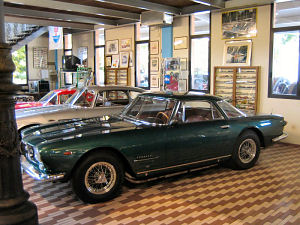 5000GT by Allemano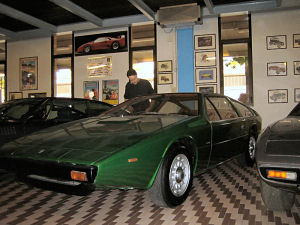 Intended as a replacement for the Indy, known as the 124.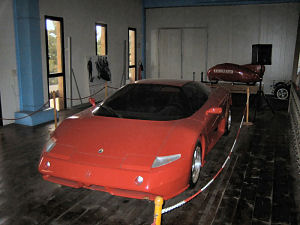 The Chubasco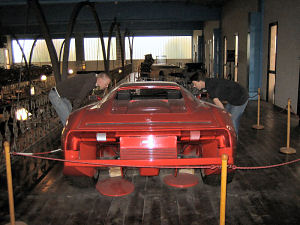 Rear of the Chubasco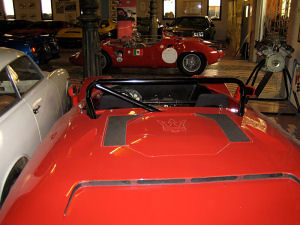 Maserati racers, from the sixties and nineties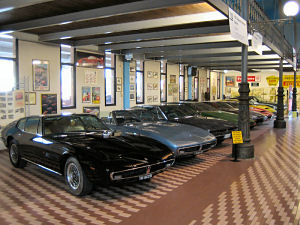 Wall to wall Maserati classics!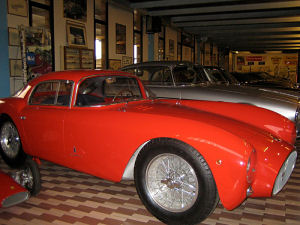 A6GCS Berlinetta by Pinin Farina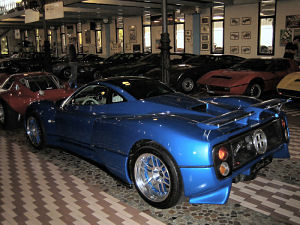 A new addition, the Pagani Zonda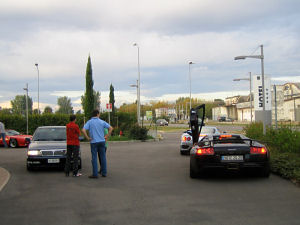 Davide and his Lancia V6 welcomes the participants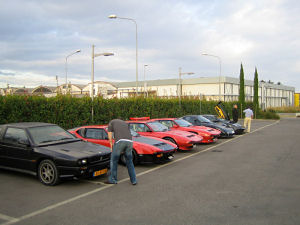 5th Marco Turci Memorial Meeting - the early arrivals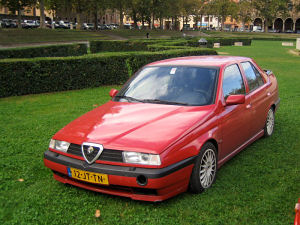 Alfa Romeo 155 Q4 Turbo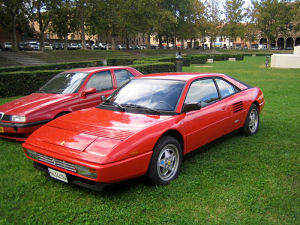 Ferrari Mondial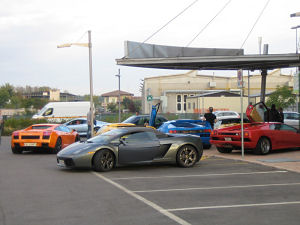 "Formation Dancing" performed by The Lamborghinios!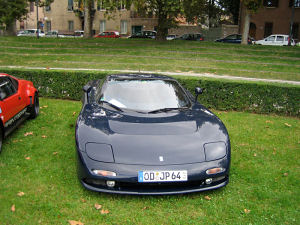 De Tomaso Guara Coupe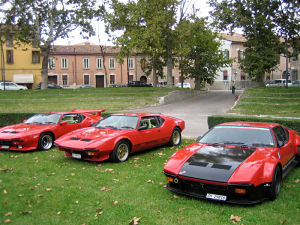 The De Tomaso Panteras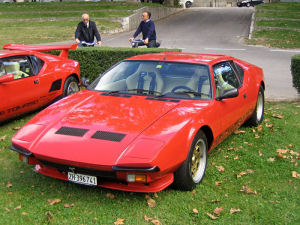 De Tomaso Pantera GTS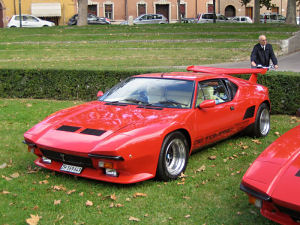 De Tomaso Pantera GTS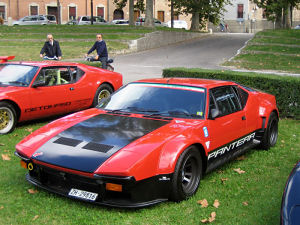 De Tomaso Pantera GTS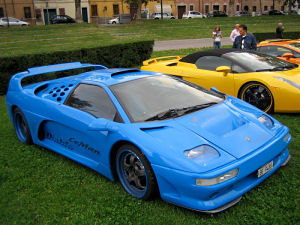 Lamborghini Diablo GTR Le Mans edition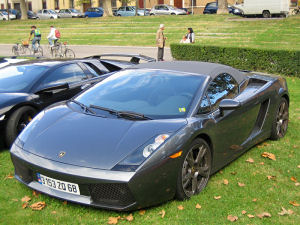 Lamborghini Gallardo Spyder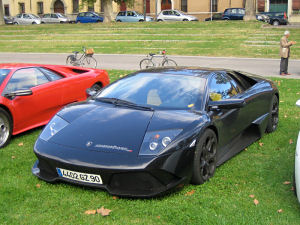 Lamborghini Murcielago GTR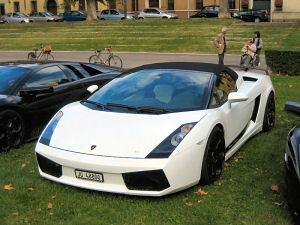 Lamborghini Gallardo Spyder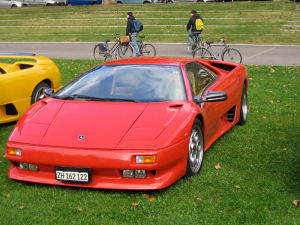 Lamborghini Diablo VT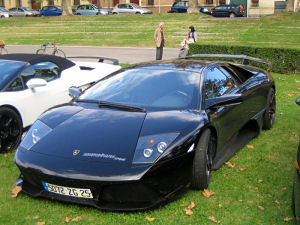 Lamborghini Murcielago LP640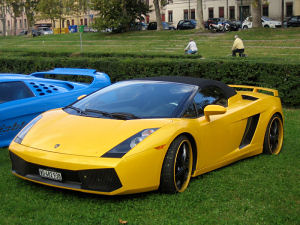 Lamborghini Gallardo Spyder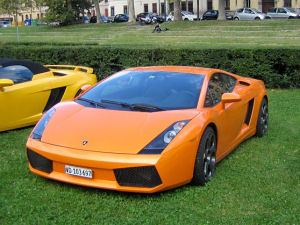 Lamborghini Gallardo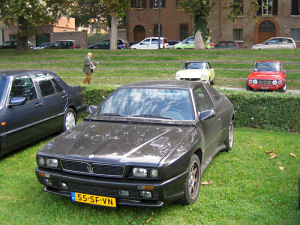 Maserati Shamal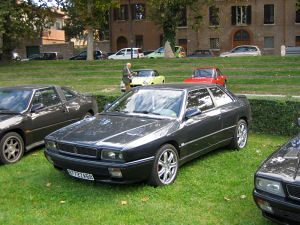 Maserati Ghibli GT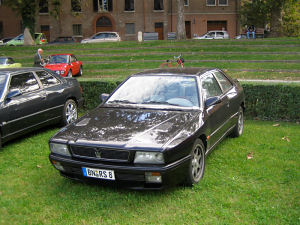 Maserati Ghibli 1a serie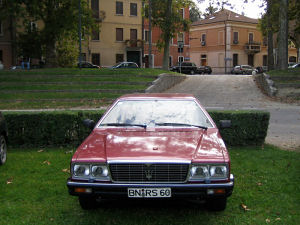 Maserati Quattroporte III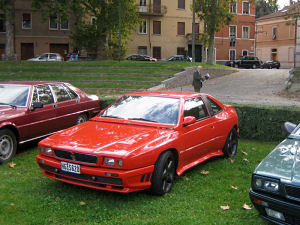 Maserati Shamal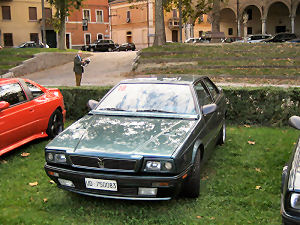 Maserati 2.24v.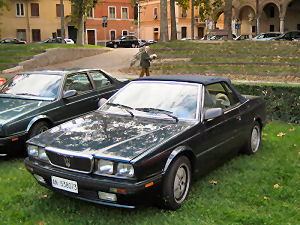 Maserati Spyder iE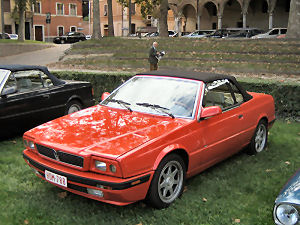 Maserati Spyder 3a serie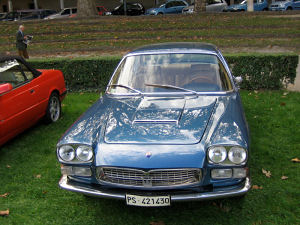 Maserati Quattroporte 2a serie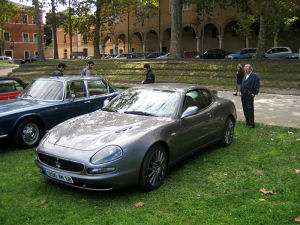 Maserati 3200 GT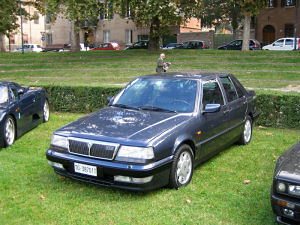 Lancia Thema V6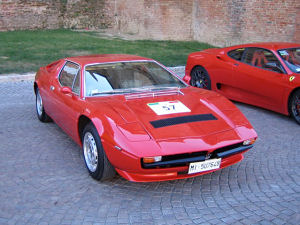 Maserati Merak SS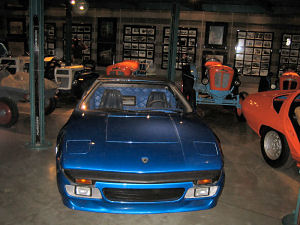 Lamborghini Jarama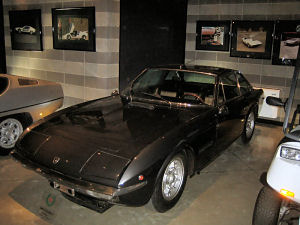 Lamborghini Urracco S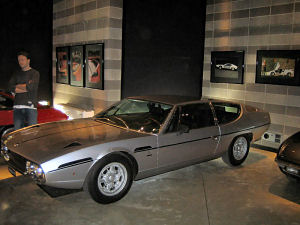 Lamborghini Espada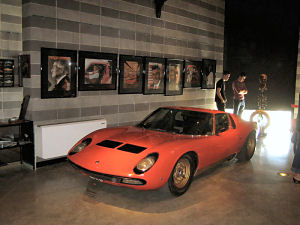 The legendary Lamborghini Miura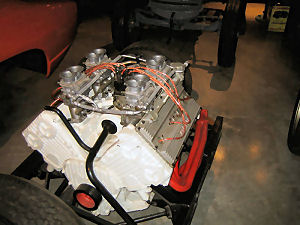 Lamborghini V8 engine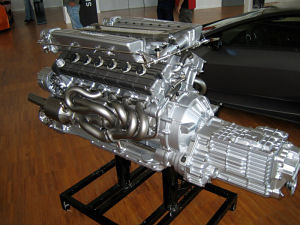 Lamborghini V12 engine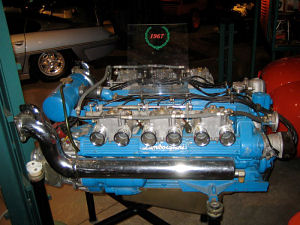 Lamborghini V12 engine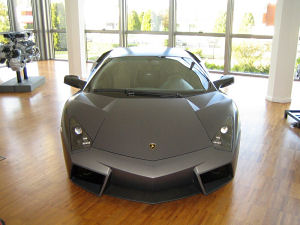 Lamborghini Reventón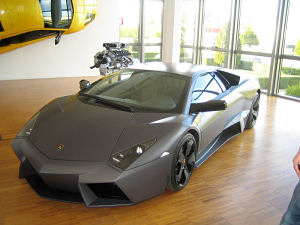 Lamborghini Reventón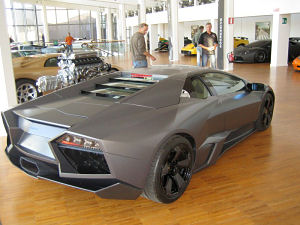 Lamborghini Reventón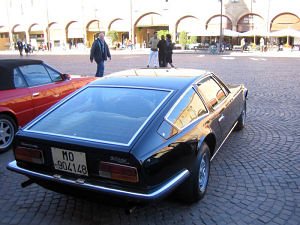 Maserati Indy America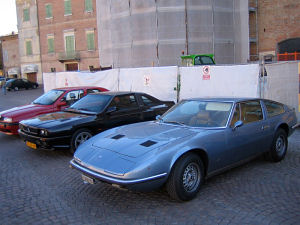 Maserati Indy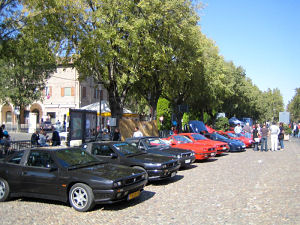 Maseratis on display at Mirandola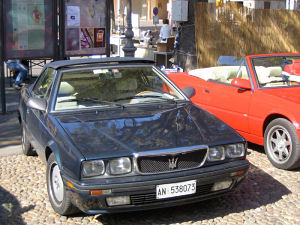 Maserati 222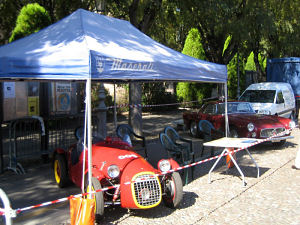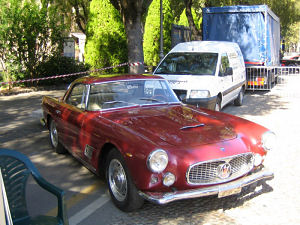 Maserati 3500GT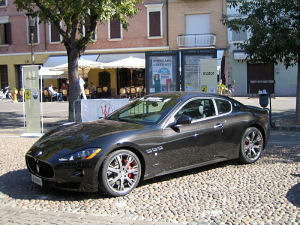 Maserati GranTurismo S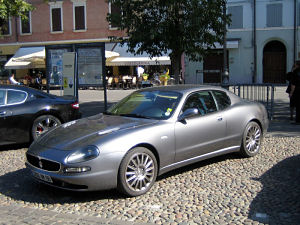 Maserati 3299 GT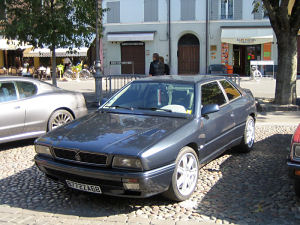 Maserati Ghibli GT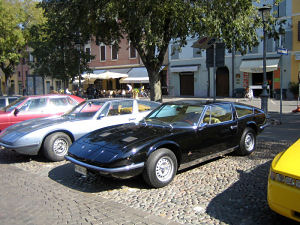 Maserati Indy America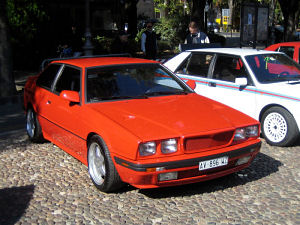 Maserati 2.24v.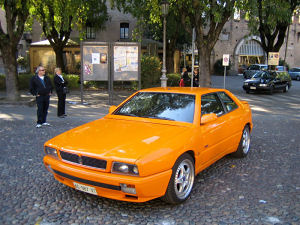 Maserati Ghibli Cup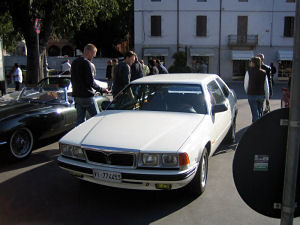 Maserati 228i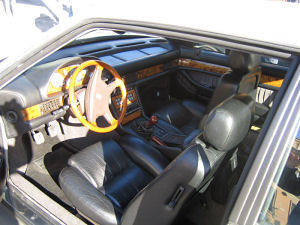 Maserati 228i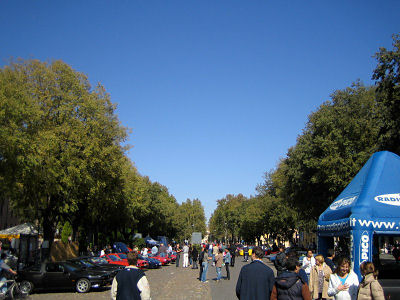 The cars on display in the Piazza Costituente, Mirandola

To enter Enrico's Maserati Pages CLICK HERE!


Copyright: Enrico's Maserati Pages - © 2000-2008. All rights reserved.