Chinese woman parks Maserati GranTurismo on the Middle of the Road

Published on August 12, 2013 by Joey Wang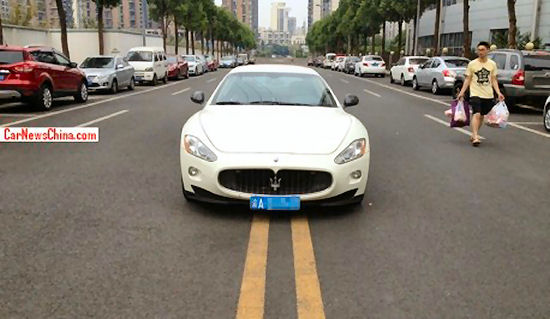 High drama in the great city of Chongqing in China. An office worker going by the name of Ms. Wang found a Maserati GranTurismo parked on the middle of the street when she went to work. She called a local news website to report the issue. The website immediately sent a reporter who found…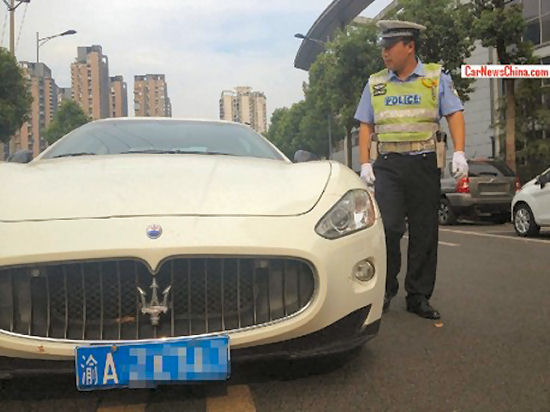 … a traffic policeman had already arrived at the scene. Traffic policemen in China wear white gloves.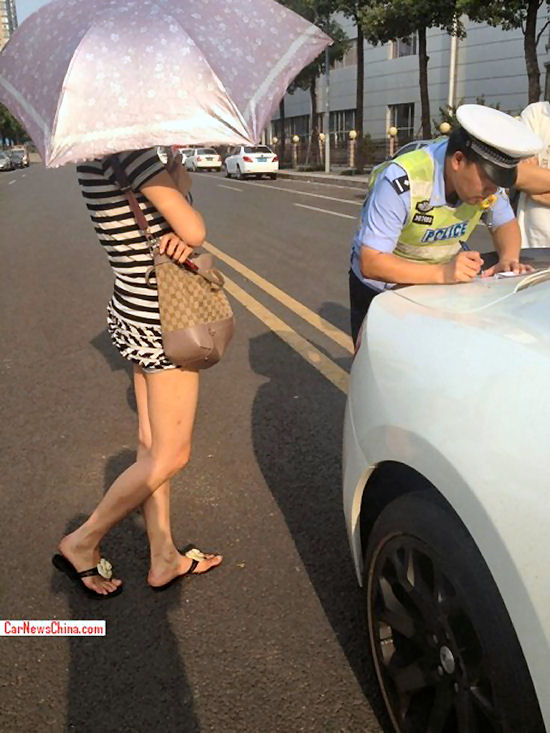 The policeman started writing a ticket when a woman arrived. She asked the policeman if there was anything wrong.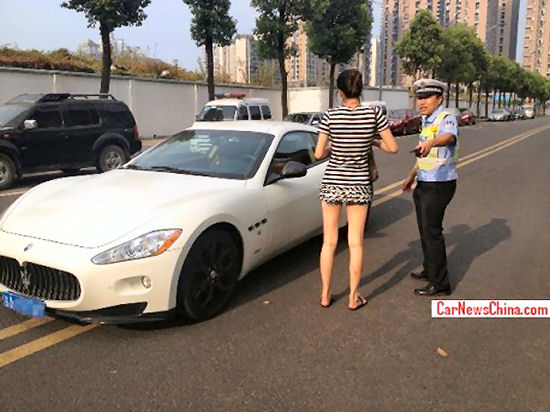 The policeman explained that parking on the middle of the road was not allowed. The woman, a 22-year old Ms. Xiu, said she thought it was all right because the lines on the middle of the road looked the same as the lines on the sides of the road, where many cars were parked. The policeman then explained the difference between white and yellow lines.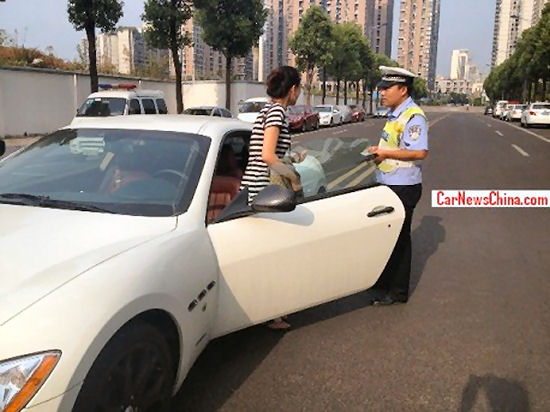 Ms. Xu, who according to the reporter was pretty and over 170 cm tall, explained the car belonged to her mother who barely used it. She sometimes took it out because she thought leaving it in the garage all the time was such a waste. She didn't want any trouble. The policeman let her go with a warning. Note Chang'an police-minivan on the left, that's made in Chongqing.