"Ciao Maseratisti,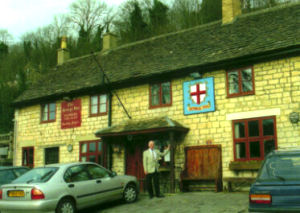 The other day I went for an evening meal with a friend of mine at our local hostelry, The George in Newmarket.

Whilst award winning chef David De Sousa served us with gourmet delights of chicken and leek pancakes, followed by sirloin steak with grain mustard sauce, and for dessert a bread and butter pudding to die for, our conversation inevitably moved on to "Greener" issues.

You see, my friend is one of those types who thinks that, by cycling to and from work, he can "save the world", and as we chatted, and my being a confirmed motorist, the subject of environmentally friendly biofuel E10 cropped up. In his opinion biofuel E10 (and perhaps, in time, even higher ethanol content fuels up to E85) should be introduced here in the UK to replace unleaded fuel.

I of course totally disagreed with him, but it got me wondering if there were any Maserati owners out there with experience of using biofuels in their Maseratis.

If you drive a Maserati and have experience with its use, would you please email me at
enricomaserati@btinternet.com.

Thank you,

Enrico."